Our Window Displays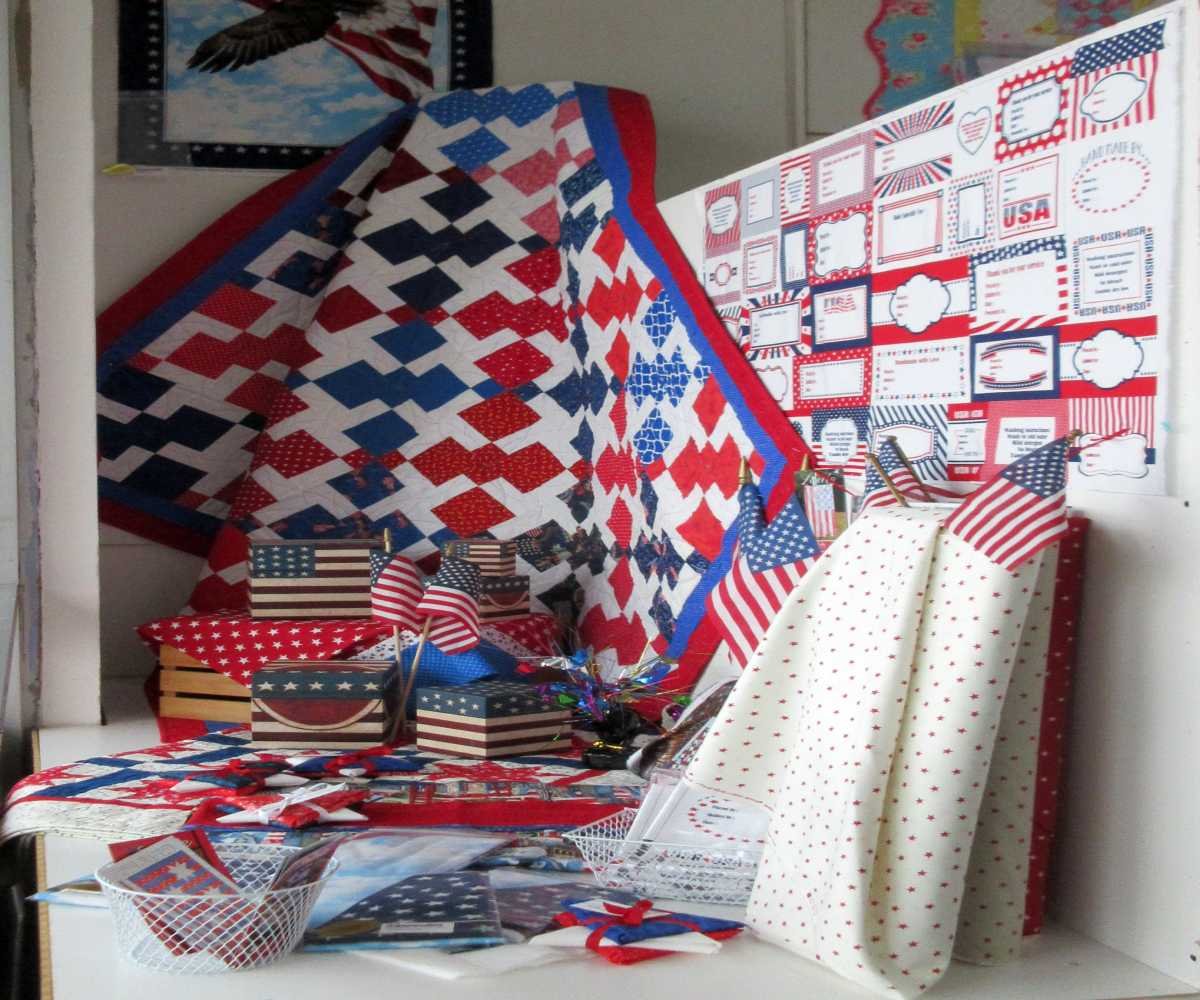 In the West Window. With a happy Fourth of July start, our west window is red, white, and blue. Pat Forshaw, Our Group Leader for the QOVF, brought two quilts of valor for our window. The Disappearing 9-Patch design is featured in the quilt at the left-hand end of the window, and quilt on the floor of the display area has Le Moyne stars. Yardage that can be fussy cut to yield quilt labels is pinned to the display wall.
In the Center and East Windows. The clock in the center of the remaining windows (You can see the edge of the clock, leaning against the white pillar) says it all: "It is time to take a class". The sheet metal school house in the Center window is resting on one of the new class models for the Color Confidence class; the T-shirt and Santa Ana Winds quilts on the display wall are also classes you can sign up for.



In the East window, we have three more new class models for the Color Confidence class, and two more Santa Ana Winds class models. On display in both windows, there are rotary cutters, rulers, spools of thread, books, patterns, and other items that we stock so that you may have the happiest class experiences.